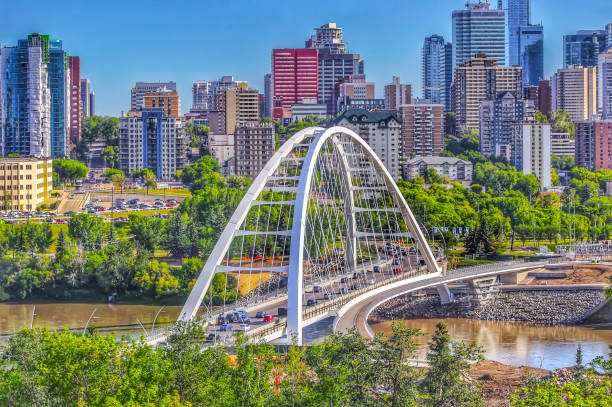 Welcome to Nukumi Eyewear!
We are Edmonton's Mobile Optical serving Edmonton and surrounding areas.
It's a scary world out there from the Pandemic and inflation, to the crazy weather. Instead of venturing out to shop for glasses, we will bring the glasses shop to you.
Save your time, your money and stay safe by purchasing your eyeglasses from home!  Get your prescription and book an appointment today!
HOW IT WORKS
We will work with your Eye Care Professionals (Optometrist/Ophthalmologist) to provide you with the best Vision Care possible. You should continue to see them on a regular basis as usual.  If you have not had an eye exam within the last 2 years, we would recommend having one. Children (18 and under) and seniors (65 and older) should be having annual eye exams which are covered by Alberta Health. Once you have an eye exam, simply ask your Doctor for a copy of your prescription.
If you have had an eye exam but do not have a copy of your current prescription, we can have you fill out a release form to obtain a copy of your prescription on your behalf. Most Clinics can email you a copy if you call them or you can stop by your clinic to pick one up. You will need a copy of your prescription before booking an appointment with us.
You will be screened for COVID19 upon booking for our safety as well as the safety of our patients. 
At your appointment:
you get to view and try on up to 600 frames
we will help you with your frame and lens selection

we then take your measurements

as well as take payment or bill any applicable insurance provider directly

your order is then placed 
Within 10 business days, your glasses are completed.  We will contact you to book your dispensing appointment at which time your Optician will deliver your glasses to you and ensure that your vision is optimal and your glasses are fitting you perfectly. 
We will never rush you through the process and with your own personal optician, you get to shop in private with no interruptions. With Nukumi Eyewear you will find that Glasses Shopping is affordable, fun, and easy. Your previous struggles with eyeglasses shopping are history!